SEO Course Training in Mohali: You are with the best SEO coaching in Mohali. My team has been providing top SEO, SEM, SMM, SMO, CRO, SSO and online Marketing in Chandigarh, Mohali and Panchkula.
We are working with experienced staff and have good knowledge of digital marketing. Here we clear all your doubts regarding the SEO course and provide you with practical knowledge as well. We work on live projects and make students work on live projects as well.
Along with SEO, our institute provides a Digital marketing course and Google AdWords course as well. We also provide training to those who want to promote their business online by using different marketing techniques.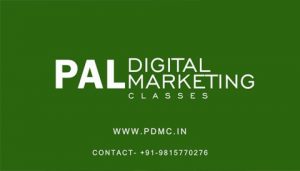 SEO Course Training in Mohali. We also provide Online SEO Training in various Cities. We are experts in giving advanced SEO course training in Mohali for the past 5 years. Our students are presently working with well reputational companies.
COURSE CONTENT: [Advanced SEO Course Training in Mohali]
We are providing you with the course syllabus that has to be covered in the SEO course training in Mohali.
Module SEO Syllabus
1. SEO – Search Engine Optimization introduction
2. Medial Marketing
3. SMO – Social Media Optimization
4. SEM – Search Engine Marketing
5. PPC and Google AdWords Importance in 2013
6. All SEO Tools in 2013
7. WordPress SEO Guide
On-Page/ Off Page
1. Link Building
2. Directory Submission
3. Social Bookmarking
4. Article Submission
5. Google Groups and Yahoo Answering
6. Video Submission
7. Blog Commenting and Forum Posting
8. 13 Off-Page Optimization techniques
7. SEO Jargons
8. Basic and Advance Level Keyword Research, Brainstorming
9. SEO Ranking factors
Make Money Online
1. Making Money with SEO
2. Affiliate Marketing
3. Email Marketing
4. Introduction to SEM
5. Google AdSense
6. How to International and Local SEO projects
7. Blogging
8. Making Money with YouTube, Facebook and Twitter
Why you should choose us for SEO lessons in Chandigarh ??
Advanced SEO training is designed to offer complete 360-degree learning regarding all the concepts, tools, and techniques.
Also, Master the process of organically driving traffic to the website/webpage by learning critical modules, for example, keyword research, on-page and off-page optimization, link building, URL building, SEO analytics. We will give you reasons why you should choose SEO course training in Mohali.
We have no hired Faculty- You get trained from the industry experts with many years of experience.
My team do provide 100% practical.
We work on Live Project Training and make students work on the live projects to give them an SEO insight.
Recognized Certification
We have already taught over 100+ batches.
We have produced 100% results.
Small Batches are given training at a time.
We also give convenient timings for our students.
We make our students perfect for job interviews and also assist them throughout.
Come and Get your dream 100% job placement.
We do charge An examination or registration fee.
Lessons Included are Keyword research, on-page and off-page optimization, link building, webmaster tools and many more.
Downloadable and advisable ebook and course assessment
We only provide Comprehensive and up-to-date content to all our students.
We provide SEO Ebooks for your study Free of Cost.
We also offer Money making tips through our programs, for example, Google AdSense/Affiliate Marketing.
We also provide a digital marketing course, google AdWords training, SEO course in Chandigarh.
Conclusion
With the above information, we conclude that PAL digital marketing is the best and most affordable SEO course training in Mohali. We have provided you with all the relevant details regarding the course. We also provide training in Google AdWords, digital marketing, etc. If you have any doubt regarding this course you can contact us.
So what are you waiting for? Come join us soon and learn with professionals.
Batch Images