Digital Marketing Course in Chandigarh – PDMC.IN (PAL Digital Marketing Classes) is a quality-based best training institute for digital marketing courses in Chandigarh, UT (Union Territory), Mohali, and Panchkula Locations.
Mr. PAL: TRAINER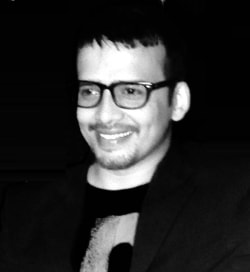 Mr. Pal is an expert trainer with 9 years of experience in Digital Advertising Strategy, Conversion Rate Optimization, ROI Analysis, UX / UI, ORM, Advanced PPC Training in Technical SEO, and Google AdWords PPC for tech support & Travel Airlines Flight Booking leads.
He has trained more than 1700+ students already. To clear your advertising doubts, contact PAL Trainer for mentoring and instruction.
FOUNDER & MD
PALBABBAN.COM – Digital Marketing Expert
ELECTIONWIN.IN – Political Campaign Management Agency
PALDIGITALMEDIA.COM – Digital Marketing Promotion Agency
PDMC.IN – PAL Digital Marketing Classes
PPCTIGER.COM – Online Advertising & Consulting Agency
LIIM.IN – Learning Institute of Internet Marketing
Batch Images: PAL Digital Marketing Course
FEE & COURSE DURATION:
The fee for the complete and advanced digital marketing course at PAL DIGITAL MARKETING COURSE is INR 35000. The Complete Duration of the Advanced Digital Marketing Course in Chandigarh is 3 months.
| | |
| --- | --- |
| Course Name: | Digital Marketing Course in Chandigarh |
| Duration: | 3 Months |
| Timings: | 9:00 am to 11:00 am, 11:30 am to 1:30 pm, 2:30 pm to 4:30 pm, 4:30 pm to 6:30 pm |
| Batch Days: | Monday – Saturday |
| Mobile No: | +91-9815770276, +91-9878737635 |
| Course Fee: | INR 35,000/- |
Below we mention some details about the Digital Marketing Training in Chandigarh:
The latest syllabus for digital marketing in 2023 includes SEO, Google Adsense, PPC, Google Adwords Certification Classes, ORM, Pay Per Click Campaigns to generate phone calls to your business, SMM, Mobile Advertising, Social Media, Facebook Ads, Email Campaigning, and Google Analytics.
In our Digital marketing institute training in Tricity, Mohali, Panchkula, Zirakpur, and Lucknow, you will learn Marketing techniques, Marketing Automation, Affiliate Network Marketing, and Content Marketing. Get counseling with the best Advanced Web Marketing Studying Program in Chandigarh, around Punjab. We provide one on one training and everything is done practically.
CERTIFICATIONS:
After completing the course we will provide you a certificate. Also you can Contact our digital marketing course team to gain access to all lectures, Google certifications & advertising, and become an industry expert.
The Google Ads (Google Adwords) certification comes with job placement, a certificate for free, an internship, and a job guarantee. The certificate is the syllabus of our digital marketing training institute in Chandigarh.
After completing the training, we prepare the students for Google Ads Certification, which helps them get online and offline freelancing projects. The Google Ads certification exam is taken online by Google without any cost. Our trainers will help you prepare for (and pass) the following exams: Book a demo class with Trainer Mr. PAL.
Certification for Google AdWords
AdWords Fundamentals:
Search Engine Marketing
Advertising on Display
Advertising on mobile phones
Video advertising
Shopping Promotional Materials
The Training Institute Certificate
Looking for Advanced Training Learn Digital Marketing, SEO, PPC, Google Ads, Facebook Marketing PAL DIGITAL MARKETING COURSE SCO 85-86, 4th FLOOR SECTOR 34-A, CHANDIGARH +91-9815770276
DEMO: Live Demo Session Today!
We also facilitate you with a feature of attending a live demo session. Attend a Chandigarh digital Marketing course training session with a trainer to see the difference! Book free online classes to get started.
Schedule a Demo Class Today!
"PAL Digital Marketing Course in Chandigarh 2023 – Training Institute." PAL DIGITAL MEDIA, www.palbabban.com, 7 May 2023, https://palbabban.com/digital-marketing-course-chandigarh.
Syllabus: Training Modules 2023
Our course modules contain both basic and advanced learning in online marketing. We primarily focus on two core modules, SEO and PPC, because all jobs are related to these modules.
Module 1: Introduction to Internet Marketing Coaching Certification Program.
Module 2: Understanding the Website, Creation, and Landing Pages.
Module 3: Search Engine Optimization (SEO training).
Module 4: Search Engine Marketing (Certification for Google Adwords).
Module 5: Social Media Marketing and Social Media Optimization.
Module 6: Email Marketing.
Module 7: Affiliate Marketing.
Module 8: Mobile Marketing.
Module 9: Content Marketing.
Module 10: Web Analytics.
Module 11: Online Reputation Management.
Module 12: 360-Degree Implementation Of Digital Marketing.
Module 13: Customer Acquisition And Retention Techniques.
Module 14: Digital Marketing, Ad Design & Automation Tools.
Module 15: AMP (Accelerated Mobile Pages).
Module 16: Google AdSense (Make Money Online).
Module 17: Inbound Marketing.
Module 18: Shopping Ads on Google, and E-commerce websites.
Module 19: Freelancing.
Module 20: Schema Implementation and Data Structure Tool.
Module 21: Technical SEO.
Module 22: Google Search Console.
Module 23: Geo-Targeting: International Targeting.
Module 24: Cyber Laws.
Module 25: Live Projects.
ADDRESS: NAME – ADDRESS – PHONE NUMBER
| | |
| --- | --- |
| Street address: | 09815770276, SCO 85-86, 4th Floor, Sector 34-A Digital Marketing Training Institute Chandigarh, Near Mohali and, Panchkula, Chandigarh 160022 |
| Locality | Chandigarh |
| Region | Punjab |
| Postal Code | 160022 |
| Country | India |
Qualifications Required
There are no advanced qualifications required for pursuing the digital marketing course in Chandigarh. You can join this course after the 12th or graduation. You just need a laptop and internet and you are good to go. There are specific skills required such as:
Creativity
Adaptability
Communication
Knowledge about internet
PDMC.IN: Digital Marketing Course in Chandigarh
Trainer Mr. PAL provides training for the Advanced Digital Marketing course in Chandigarh with the latest methods and techniques both offline and online. We assure you of professional learning with expert skills. We also provide you with job opportunities from reputed firms. Contact Mr. Pal at +91-9815770276.
We offer you the best training experts for learning who teach you with expertise. Additionally, we also provide you with our institution's certificate of Digital Marketing Training in Chandigarh. We make your work on live projects with 100% real results which enhances your ability to handle projects individually with the same expertise and professionalism.
For any detailed view of how a digital marketing course can help you in various types of business projects, you can visit our blog section. It contains different blogs which help you find out how this course will help you deal with various marketing problems related to various businesses.
Who can join PAL Digital Marketing Training Institute?
Any individual who has some knowledge about the internet and can use a laptop with some communication skills can join our program.
Those interested in Digital Marketing can join the institute. There is no requirement for joining like completing 12th grade or a college. We also welcome product managers, copywriters, content writers, brand managers, online marketers, and students with a desire to learn more about Internet advertising.
FAQ: Digital Marketing Questions & Answers
Question 1: What is the salary of a fresher in a digital marketing course in Chandigarh?
Being an online marketer, the salary is excellent. By doing a digital marketing course in Chandigarh from a certified institute, if you join a reputed company as an online marketer, the starting salary starts from 18k to 20K.
Question 2: Can I get a job after completing a digital marketing course in Chandigarh?
Answer: You can get a job or freelance work from home by providing online marketing education or professional trainer instruction. Every business or company wants Google Ads PPC Promoters to help them grow their business online.
Thus, you may find work in reputable eCommerce shops, local businesses, pharmaceutical firms, agencies, furniture stores, jewelry stores, auto dealerships, startups, and all other types of companies, educational institutions, and training centers, among many others.
You will get education about any profession may it be managing your business, managing startups, or starting your own company.
Question 3:-What is the fee for the digital marketing course in Chandigarh provided by PAL (PDMC.in) Academy?
The learning cost of a three-month basic and advanced digital marketing course at PAL Digital Marketing Course in Chandigarh Classes is INR 35,000. We also have provisions for paying the fees in installments according to your convenience.
Question 4: What is the minimum qualification required to enroll in a Digital Marketing certification course?
As such, skills-based digital marketing training does not need any qualifying qualifications. To enroll in this online & offline internet marketing training program in Tricity, you must have a basic understanding of computers and a solid desire to study.
This course is open to applicants with a high school diploma, graduates, master's degrees, and industrial experience.
Question 5: Can I start my own business after doing a digital marketing course in Chandigarh?
Answer: Yes, 100% internet marketing training classes are very beneficial for you. You can start your own business and get business leads with all the marketing techniques you learn.
Question 6: What are all the career opportunities or jobs after completing my digital marketing course in Chandigarh?
There are many digital marketing jobs available, which means there are several career opportunities.
Video and audio production.
Mobile marketing.
Social media expert.
E-commerce Marketing.
A WordPress Website Design & Customization Expert.
Email marketing campaigns.
Marketing automation.
Content management and writing.
Web development.
Question 7: How many modules are in the digital marketing course syllabus?
The Digital Marketing Course syllabus has 45+ modules that are: Google Ads (Google AdWords), YouTube Ads Promotions, SEO, PPC, SMM, SMO, Facebook Marketing, Dropshipping, Affiliate Marketing, and more.
Content creation, money-making blogging, AdSense, affiliate marketing, video marketing, website design and development, app marketing promotions, online ad marketing, and internet marketing are all options. Learn Advanced PPC Training.
YouTube Channel Promotion, Increase Followers, Core Tune Song Upload, Spotify Music Streaming App–Listen to Curated Playlists. Gaana.com for Latest Punjabi Songs, How to Increase Instagram Followers. Download the digital marketing course syllabus here: https://palbabban.com/digital-marketing-course-Chandigarh
Question 8:-Why choose the PAL DIGITAL MARKETING COURSE in Chandigarh?
Why join PAL Digital Marketing Classes?
Training will be provided by the DIGITAL MARKETING EXPERTS.
You get lessons based on the latest assignments for every module.
You get coaching for cracking jobs on the first attempt.
Live Projects will be assigned to you.
You get practical knowledge with proper tutoring and practice.
You will get a PAL institution's recognized certificate.
If you are interested in joining our online marketing course class program, submit your forms as soon as possible. We provide courses for digital marketing, Google certification, and SEO training around Chandigarh city.
Call us for customized marketing training and digital marketing courses in Chandigarh, Mohali, and Panchkula. To make better schooling decisions, you can also read our review on establishing an online marketing academy business on local Google business.
Question 9: Who can join the PAL Digital Marketing Course?
Students for Career Growth Opportunities
Professionals for open gates for multiple industries.
Business Owners' for Business Growth Opportunities
Freelancers earn money online or work from home.
Question 10: How does the PAL Internet marketing training institute help to learn Google Ads, PPC, SEO, and Digital Marketing?
Digital advertising develops and implements sales and marketing strategies that attract customers. Bring the attention of traffic to your business by running ads, web designing, video marketing, blogging, media buying, social media, email marketing, content marketing strategy, Facebook ads, lead generation, and customer engagement.
By 2023, b2b e-marketing marketing communications will nurture them to turn into scorching leads through lead flows, email marketing, search engine marketing, inbound marketing, marketing automation, and media marketing.
Delighting Strategies: Marketing & sales education, delighting inbound strategies instruction, making sure buying customers are happy, satisfied, and supported long after they purchase through email marketing and marketing automation. Top Related Searches for Chandigarh Digital Marketing Course.
How to Join PAL Digital Marketing Classes?
Call Mr. PAL at +91-9815770276. or Skype id: palbabban visit the Institute website "www.pdmc.in" to see all the course admission details.
Also, Other professionals like marketing executives to learn Internet advertising skills, small business owners/entrepreneurs, PR professionals for promotions, and consultants can join our digital marketing training program from essential to advanced level media marketing.
We already rank first on Google for aspects like media buying, customer engagement, and lead generation. We also rank highly for terms such as internet selling learning training institute, internet marketing institute, top b2b marketing education, best e-marketing institute, best marketing & sales teaching, and the best training institute for traditional marketing and marketing automation schooling in Chandigarh.
Conclusion
To sum up our article we would say that in this article we have cleared your doubts on the topic of Digital Marketing Training in Chandigarh. We have mentioned above the syllabus, course duration, and fees, and also mentioned some FAQs for Digital Marketing Course in Chandigarh.
We hope we were able to clear your doubts about Digital Marketing Course in Chandigarh and that you found our content knowledgeable and useful. For any further queries visit our office or call us.
WE ARE 24*7 AVAILABLE TO GUIDE AND SUPPORT YOU TO TEACH YOU ABOUT YOUR BUSINESS GROWTH.
To learn Digital Marketing Course in Chandigarh Call us at +91-9815770276 & Join @ ppc.tiger Skype Id AND Email us: info@palbabban.com.
Related Articles:
Upskilling Top Online Advertising & Digital Advertising Training Centre in Chandigarh
Internet marketing training academy in Chandigarh
Develop and implement the best online marketing institute in Chandigarh.
Pursue the best digital marketing classes in the Chandigarh location.
Initiate Digital Marketing communications Training Institute Chandigarh