PDMC.IN is the best Google AdWords (Google Ads) PPC training in Chandigarh, Mohali, Zirakpur, and Panchkula, Punjab. PDMC.IN is the best PPC institute in India to learn online advertising and campaigning. Contact Mr PAL to attend advanced Google PPC training in the Chandigarh location.
Google Ads (Adwords) Expert:

TRAINER:

MR. PAL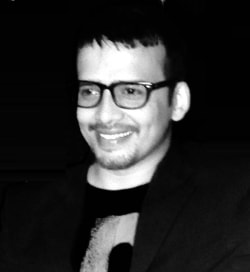 8 years of Experience in Digital Advertise Strategy, Conversion Rate Optimisation, ROI Analysis, UX/UI, ORM, Advanced Technical SEO, Google Adwords PPC for tech support calls. Contact PAL Trainer and clear your advertising doubts.
Founder For Many Educations Startups

PDMC.IN – PAL Digital Marketing Classes
PALDIGITALMEDIA.COM – Digital Marketing Agency
LIIM.IN – Learning Institute of Internet Marketing
ELECTIONWIN.IN – Political Campaign Management Agency
PCCTIGER.COM – PPC Market & Consulting Company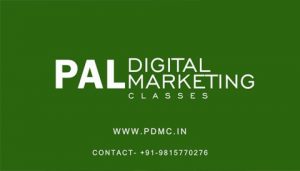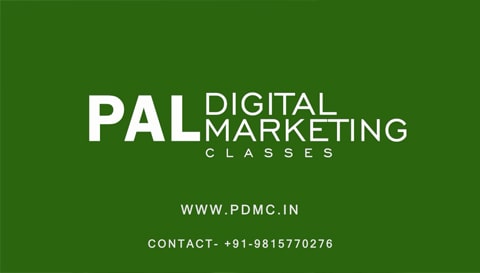 We assist you in obtaining PPC Training and Google AdWords Certification Course Expert directly from Google AdWords and Bing AdCenter/Yahoo. You can take the Digital Marketing course and professional SEO training Classes from industry professionals.
In PDMC.IN (PAL DIGITAL MARKETING CLASSES), You can learn (Google Ads) Pay Per Click training and techniques to create a Google PPC Campaign for your Tech Support business.
Where Can I Get the Best PPC Training in Chandigarh for Google AdWords [Google AdWords] + Facebook Advertising + YouTube Advertising?
Looking for advanced training?
Learn Digital Marketing, SEO, PPC, Google Ads, Facebook Marketing, and more.
PAL PPC MARKETING CLASSES
SCO 126-127, 4th FLOOR SECTOR 34-A, CHANDIGARH
+91-9878737635
CERTIFICATIONS:
Google AdWords, Inbound Certificates.
Contact our digital marketing team to gain all SEM PPC marketing training certifications and become an industry expert.
Google AdWords Certification Course:
AdWords Fundamentals
Search Engine Marketing.
Display Advertising.
Mobile Advertising.
Video Advertising.
Shopping Advertising.
PDMC.IN Training Institute Certificate.
Learn more about advanced PPC management instructions for Google AdWords, Yahoo, and Bing. Paid search engines are the most attractive and leading field in career-making. But PPC training in the Chandigarh location is under the guidance of professionals and experts.
Join our advanced audit tuition institute for PPC training in Chandigarh, Panchkula, and Mohali. Learn how to advertise on Google with our Pay Per Click tutoring for beginners course. Enrol in our PPC training for tech support by a PPC Google AdWords expert. Contact an expert consultant in Chandigarh.
The best institute in Chandigarh for Internet Marketing & SEM Traffic Course. Pal B has trained 1700+ students in Chandigarh with their latest digital marketing classes since 2010. He is the best Google AdWords Trainer in Chandigarh, Mohali, Panchkula.
Learn to grow local businesses, huge businesses, and medium-sized businesses with instant lead generation. Meet with possible customers who want to buy from you or like your products.
Palbabban provides top-notch PPC Google AdWords Course teaching for tech support in Mohali and Panchkula with live projects. This coaching included Facebook, Yahoo and Bing Marketing. The Most Skilled Google AdWords PPC Training in Chandigarh.
Course Content & Syllabus: PPC TRAINING IN CHANDIGARH
Introduction and basics of the PPC CA schooling program.
Keyword Research on Google AdWords.
Keyword Categorization.
Campaign Structuring or Targeting.
Types of ads.
Competitive bidding.
Syllabus and education for PPC in-house training.
Optimization and Reporting.
Pay per click advanced optimization tips:
Tools for Google AdWords.
Reporting.
Billing.
Google AdWords or PPC Training in Chandigarh Consists of the Following Elements:
Budgets and bidding.
Measurement and optimization.
Managing many accounts.
Ad Formats.
Ad and Website Quality.
AdWords Tools.
Monitoring and reporting on performance.
Optimizing Performance.
Performance, Profitability, and Growth.
The AdWords API.
Display ads on the Google Display Network.
Course on YouTube Pay Per Click with Display Ads.
Display ads on mobile devices.
Management of Mobile Tracking Installation.
Analytics by Google.
E-commerce Tracking Analytics.
Introduction to Google AdWords PPC Training in Chandigarh.
Management of accounts.
Campaign and ad group management.
Keyword research.
Language and geographical targeting.
KEYWORD USE IN AD COPY
This school class will teach you how to complete keyword research strategies and create ad groups and campaigns.
What are keywords?
Types of Keywords
Keyword Research Techniques and Tips
How to Create Ad Groups
How To Create Campaigns
Creating Structure Reports
Keyword Matching Types
Negative keywords
Google Ads Keyword Restrictions
Preparation for PPC flight booking calls AND research
Keyword Research: Advanced Techniques
Best practices for Facebook marketing landing pages
Grounding for the CPC course videos, audio, eBooks, webinars, podcasts, ppts, and event class materials.
Talk to our SEM expert for PPC course certification and campaign set up in Mohali, Zirakpur, Kharar, and Panchkula. Paid to advertise: Advanced PPC Training in Chandigarh, 2021.
LiiM PPC training in Chandigarh covers all types of Google Ads.
In these lessons, you will know how to create text, image and video ads. What are the rules for creating ads:
Rules for writing ad copy:
Do's and Don'ts of Ads
Rules for Exclusive Chess Board Ads
Split testing of advertising
Policy on Advertising
The Display Ad Builder
Video Ad Creation:
Ads on mobile devices
WAP Ads, Digital Content Ads
PPC management software and services from Google.
Yahoo Gemini PPC guidance for beginners and Lead Generation, especially for tech support calls.
Pay Per Click Advertising, flight campaigns, astrology ads, technical support ads, copy and codes, and so on.
Lessons in Facebook PPC training in Chandigarh
Engagement tools for Facebook
Earnings and income formula for Google AdWords and AdSense.
We work on a three-tier strategy:
UNDERSTANDING:
You would be able to understand the market And How to Create Ad's Structure For it. Also, you would Understand Different Types of CPC qualification courses and Which Ad is Ideal according to the business. Join the best course Institute to get indoctrination for SEM in Chandigarh, Panchkula, and Zirakpur.
PLANNING:
Once, you understand the Google AdWords Search Ads training strategy. Then you can make plans as per business requirements and make campaigns worth running.
IMPLEMENTATION:
You will be able to implement your plan into a real business in no time. You will be able to optimize your ads as per performance or business needs.
This is our Three-tier strategy which we follow in PPC training in the Chandigarh course.
PPC Training in Chandigarh for Computer Tech Support INCLUDES:
Certified Courses in Chandigarh
Promote your business online with these tips. By learning the PPC course by Google
PPC training in Chandigarh with 100% practical projects
Flexible Timing
PPC in-house teaching
Personal, professional expert instruction
100% Job Assistance
There are no registration fees.
The SEM and PPC marketing coaching course modules include the latest plans, strategies, pdfs, and ppts.
There are no certification fees.
Weekend and Weekdays Small Batches
Project-Based Crash PPC Advanced Course tutoring.
Best PPC Traffic Training
Practical, Cost For PPC Training in Chandigarh, Panchkula, and Mohali
Paid Search Ads [Search Engine Marketing] course content included all ads like Twitter, LinkedIn, marketing automation, Yahoo Gemini, Google AdWords, and Bing online advertising for promoting business online.
You will learn ad creation from the Bing Pay Per Click course expert.
This is the part of internet marketing in which ads run on a search engine.
The provided advertiser has to pay a fee whenever one of their ads is clicked by the user.
This is the best-paid model to buy visitors on your website.
CPC is the best and fastest way to enable visitors to niche websites.
You will also learn about campaign account approval pieces of training.
We paid for advertising courses with certified professionals.
We Offer All Kinds of Certified SEM, PPC Training in Chandigarh to Trainees.
Search engine marketing (SEM) is one of the most popular forms of pay-per-click (PPC). It allows advertisers to bid for ad placement in a search engine's sponsored. There are several types of PPC training that we provide for online advertising websites, as mentioned below:
For example, if we bid on the keyword "PPC Facebook Course, " our ad might appear on the Google results page in the very uppermost place.
Learn how to create a campaign on Google AdWords, Bing, Yahoo.
Here you will learn about pay per click from the best PPC training in Chandigarh and from top institutes in India.
Learn how to do the bidding for ads.
Setup guidance for Google Ads Online Campaign Setup Course
You can learn how to run ads on Google AdWords, Bing, and Yahoo!
Learn how to place ads in the uppermost position on the Google result page, Bing, Yahoo.
You can learn how to make a website or landing page for the ad.
Learn strategies to run an ad campaign.
Get a Personal Trainer for Google Ads Campaign.
Whenever an ad is clicked and visited, the owner has to pay the search engine a small fee in search engine advertising. Ad visits are essential to learning PPC marketing. Then small prices which you pay to the search engine.
Preparations for the Advanced Internet Marketing Course enable you to manage PPC ads and Google AdWords quickly. Looking for a coaching centre near me? Participate in Professional PPC Classes. Don't wait to enrol yourself as an advanced PPC trainer in CHD Location.
Amazon PPC Marketing course with personal help from a professional trainer
To become an online business owner, author, or entrepreneur and have their products become a brand, you need to achieve better and in-depth knowledge of PPC.
In that case, joining Pal babban is a good and wise decision on your part to give your career a bright path to follow.
You can also learn from an Advanced Organic SEO trainer in Sector 34.
Contact an advanced and experienced trainer for Google AdWords PPC training in Chandigarh.
Learn to Make Online Ads, Of course, there are Google AdWords, of course.
Online marketing is the best way to promote business online. The Web marketing centre is a part of paid marketing. To learn digital marketing, to specialize in PPC, you need to work under specialists' guidelines.
Learn about Google AdWords and all the course syllabus by implementing live projects in Panchkula sector 20. This is the best institute for the advanced Google AdWords Course.
This institution enables you to create advertising campaigns. That transport has high traffic consequences for the lowest achievable payment.
Pal Babban aims to make students familiar with all the marketing techniques, create a Pay-Per-Click campaign, and master the tech that supports Google AdWords.
Mr. Pal is a Bing PPC Certified Expert. pay per click center in Chandigarh. Which gives you the best in Google AdWords, which is the most effective advertising strategy.
Students get special PPC by experts as per their needs.
Facebook advertising instructions are also given. Pal babban assists you in reaching your goal.
We also provide online PPC Facebook courses.
Why is LIIM the Best Trainer for Google AdWords Paid Search Training?
Our Gyan methodology was established in Chandigarh's practical PPC mastery course. An applicant gets the transition to an in-depth study from compassionate; the website category targeted traffic, geography, keywords planning, etc.
We are self-assured with our queries and assignments. Which are not available in any books or on the internet? Which is an essential specialty of our academy for a PPC marketing course on Google AdWords, Yahoo Gemini, and Bing?
Students trained in online bidding can receive online projects. and you can start to earn money by sitting at home.
We are a technical consultant for various colleges and universities beyond northern India. We do online campaigning for their advancement and students and have changed to work on similar big projects.
We are professional bloggers who compose money online.
Our PPC Training in Chandigarh Pattern
Trans EDU succeeded in our SEO/PPC training pattern. This means from day one onward. All things will be apparent to students about the course enclosed. Their performance, the need to transform weaker sections, and the chance of getting a job
We have an extensive question bank, which assists in clearing the interview and makes us inaugural. Mr. PAL is the best for Google AdWords PPC qualification course training in Chandigarh, Mohali, and Panchkula.
We aim for flexible timing with Saturday and Sunday FULL-day practical sessions where we accredit one-to-one training.
After successfully finalizing the course syllabus training program, you become able to track and invigilate digital marketing achievements. But you will be capable of planning, imagining, and executing the Google Marketing approach yourself.
Do promotional work on your individual sites.
Finally, you will be a certified professional in online marketing for any business.
EXPERTS VIEW: Google PPC Training in Chandigarh
Being average is not desired. Right? To get more, we need to put in more to get different results.
When you want to achieve something, you need to be perfect at whatever you do. Suppose you are planning to become a PPC specialist. Then you have to work according to the guidelines of knowledgeable and experienced professionals. Contact us to join a Pay Per Click short course in Tricity.
We do not hire faculty to teach you. But you get help from specialists directly. who has experience of more than ten years and is available 24*7 for your use.
Palbabban knows online advertising is an emerging internet world for job seekers, professionals, entrepreneurs. Call him and join a PPC tactics course expert team by joining SEM self-study courses in the Chandigarh area.
LEARNING AND GETTING PLACED
We have placed more than 2000+ students in various companies in India and abroad. Below is a partial list of companies that have employed our students. Join the top training academy for Google PPC marketing.
Genuine Positions!!
Companies where our students got placement:
Where do our trainees hail from??
Students, working professionals, and business owners from various startups and MNCs. Learn about Pay Per Click from an expert and get placed in top marketing companies.
LOCATION: Address, Duration, and Hours of Operation
| | |
| --- | --- |
| COURSE NAME | Facebook Amazon Google PPC Training |
| Duration | 30-45 days |
| Address | SCO 112-113, 4th Floor, Sector 34-A, Chandigarh, India – 160022 |
| Mobile | 9878737635, 9815770276 |
| Opening Hours | Mo, Tu, We, Th, Fr, Sa 09:00-9:00 |
PDMC– PAL DIGITAL MARKETING CLASSES
SCO 85-86, 4th FLOOR, SECTOR 34-A, CHANDIGARH, PUNJAB INDIA.
Duration: 3O – 45 Days, Digital Marketing Course Chandigarh, Punjab, India
Mobile: 9878737635, 9815770276
info @ pdmc.in
The PPC course duration is 30 days, 15 days, or 7 days if you want to do Search Engine Advertising training for tech support inbound call generation. You can also subscribe to our YouTube channel to get more Google PPC learning videos.
<h2DEMO: Live Demo Session Today! Contact Us Right Away!
Are you excited about something? Want to know more…?
Attend a Digital Marketing Training Session to See the Difference! Now is the time to schedule a free demo of the PPC Marketing Training Course.
Along with PPC training in Chandigarh, we provide you with more courses like google ads training in Chandigarh, google AdWords course in Chandigarh, SEO etc.
Hope we were able to provide you with all the relevant information about the course. So what are you waiting for… come and join our institute as soon as possible