SEO Training in Chandigarh: Do you want to learn the best SEO training course in Chandigarh from the best training institute? Then you are in the right place.
The Best Course Institute for Google SEO training in Chandigarh, Mohali, and Panchkula with advanced topics like technical errors, search console, crawler errors, local business schema, amp, robot text, page speed, sitemap, breadcrumb, snippets, Hatcess redirect, and structured data.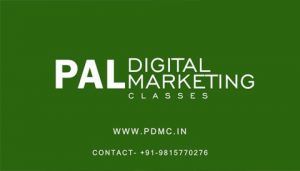 Our SEO course in Chandigarh is based on 100% live projects. You can contact us anytime for the details of the course and batch timing.
We provide guaranteed jobs with multinational companies. We also train business people who want to promote their business online. There is an excellent scope for Search Engine Optimisation (SEO) for job seekers and business people. It is the way to optimise your site according to search engine (like Google, Yahoo, and Bing) policies so that it is visible for your targeted keywords.
So, if you're looking for the best SEO training institute in Chandigarh, give us a call at +91-9815770276 or send us an email at info@palbabban.com. We'll teach you content writing, ON-page SEO, and OFF-page SEO in this course.
Advanced SEO Training in Chandigarh, Mohali, Panchkula
A Quick Overview of SEO and Its Benefits for Businesses
SEO stands for search engine optimization. It is a digital marketing technique in which business websites are ranked on Page 1 of several search engines like Google, Bing, Yahoo, etc. Here are the benefits of SEO
The first benefit of SEO is its long-term strategy. For example, if your website comes on the first page, it can stay there for a long time. Unless and until you contravene the search engine policies or algorithms.
The 2nd benefit of SEO is that you don't have to pay for search engine clicks like PPC advertisements.
It gives long-term branding opportunities for businesses.
SEO has only one drawback, i.e., it is a time-consuming process. In the process of SEO, you should have a good patience level. If you can deal with it, you don't even need to go for a paid advertisement with the time. From a job point of view, the field is perfect if you know how and when to implement techniques and strategies. Which we'll teach you.
Who Can Join Our SEO Course in Chandigarh?
Suppose you are a graduate, diploma holder, Master graduate, or even have done 10th or 12th and are interested in this field. In that case, you all can get training from our SEO training institute in Chandigarh. In this digital marketing course module, there are no such heavy requirements for enrollment. You can easily enroll with your qualifications.
PRO SEO TRAINER: Mr. PAL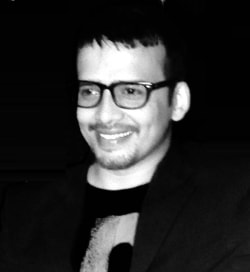 9 years of experience in Digital Advertising Strategy, Conversion Rate Optimization, ROI Analysis, UX/UI, ORM, Advanced Training in Technical SEO, Google AdWords PPC for tech support & Travel Airlines Flight Booking Leads. To clear up any advertising misunderstandings, contact the PAL Trainer.
If this question comes to your mind, who will you teach?
When you hunt for good web marketing or workshops and seminars, scroll your mind and kick-start your career by joining the best training institute under the valuable guidance of professionals. Learn from Mr. Pal and become an expert in your field.
We Don't Have Any Hired Faculty for Internet Marketing Training, i.e. PPC/SEM, SMO, ORM. Or any other course or form of Google Marketing training with placement.
You'll be taught by Google/Bing Certified Trainers. They have years of industry experience and have worked with the topmost brands and companies.
CREATING PROFESSIONALS UNDER THE GUIDANCE OF A GENUINE SEO EXPERT, Mr. PAL:
We bring your search for the best and most professional trainer to an end. All your questions are answered over here by an expert on not words but actions.
This is one of the questions that comes to your mind when you are hunting for the correct online marketing or SEO training in Chandigarh Sector 34.
The entire web marketing training (SMM, SMO, Pay Per Click, or any other Google marketing course). Our in-house expert and professional trainer.
We have Google results in top-ranking training for website developers, Dummies, WordPress websites, copywriters, and journalists. We also provide SEO training for e-commerce, online stores, astrologers, tech support, Joomla, businessmen, and shopkeepers.
Looking for Advanced SEO Training
Learn Digital Marketing, SEO, PPC, Google Ads, Facebook Marketing
PAL SEO TRAINING IN CHANDIGARH
SCO 85-86, 4th FLOOR SECTOR 34-A, CHANDIGARH
+91-9878737635
Fees and timetable
The fee for the complete and advanced digital marketing course at PAL DIGITAL MARKETING COURSE is Rs. 35000. The duration of this digital marketing course in Chandigarh is three months.
| | |
| --- | --- |
| Course Name | SEO Course in Chandigarh |
| Duration | 1 Month |
| Timings | 9:00 am to 11:00 am, 11:30 am to 1:30 pm, 2:30 pm to 4:30 pm, 4:30 pm to 6:30 pm |
| Batch Days | Monday – Saturday |
| Mobile No | +91-9815770276, +91-9878737635 |
| Course Fee | INR 15,000/- |
You can attend classes for SEO training in Chandigarh, Mohali, and Panchkula. Join our Digital Marketing courses in Chandigarh, Mohali, and Panchkula locations.
Address
| | |
| --- | --- |
| Street address: | 09815770276, SCO 85-86, 4th Floor, Sector 34-A SEO Marketing Training Institute Chandigarh, Near Mohali and, Panchkula, Chandigarh 160022 |
| Address locality | Chandigarh |
| Address region | Punjab |
| Postal Code | 160022 |
| Country | India |
DEMO: Attend a live SEO demo session today!
Attend a Chandigarh Digital Marketing Course training session with a trainer to see the difference! Now is the time to schedule your free online marketing lesson trial.
Book Demo Class Today
SYLLABUS: Training Modules 2021 -2022
SEO Strategy for Businesses
Introduction of SEO resources (What, Why, How)
White Level / Black Level / Gray Level and Red Level
Advantages and benefits.
Keyword Research — Advanced Level
On-Page Optimization and Off-Page Optimization
Advanced Techniques
Blogging
Content Writing Strategies and Techniques
The most recent Google Algorithm Training video
Local SEO and Business listing
PA/DA/Page Rank/Do follow/Sandbox, etc.
Our SEO training in Chandigarh includes the latest real SEO concepts as part of our SEO training in Chandigarh.
Advanced SEO 2021-2022 Training in Chandigarh
E-Commerce, WordPress Site SEO
Inner Link Structure Strategy
Outer Link Structure Strategy
NAP Workflow
Google Schema / Micro-format
Social Media Optimization (SMO) – Facebook, LinkedIn, Twitter — 20+ more.
Updates and tools (100+ tools)
Google Algorithm Updates 2021-2022
YouTube Marketing / Viral Video Marketing
Video Creation/Rich Content/Pdf/PPT/Infographics
Basic website planning and designing, etc.
Website SEO Content
WordPress CMS website installation certified trainer
Server Hosting/domain name overview
200+ factors to get the first page rank in Google search results
Affiliate marketing and Google AdSense
Google/Bing Webmaster/Analytics
Live Practical preparation only.
Google Certifications
Jobs Interviews
Placements
Technical SEO Training in Chandigarh, Mohali, and Panchkula
It's just that you need to know the exact way to accomplish your desired results over the internet. Efforts in the right direction and the right path lead to desired results in SEO.
Contact Pal Digital Marketing Course for Advanced Technical SEO Training in Chandigarh, Mohali, and Panchkula. You get all teaching by PAL B, a course expert who knows all concepts and Google updates.
Then this is the place where you get the best schema like AMP, TAG MANAGER, AND CONTENT WRITING SEO COURSES in CHD. Pal is an SEO expert, consultant, and trainer in Chandigarh.
To attain the top ranks in Google's search results has formed search engine optimization a famous choice.
Since this field is developing fast, there are many attractive job options for all.
It is considered the most straightforward career path for a recent graduate from a variety of fields. This area of Internet marketing promises enormous growth.
With this in mind, our SEO WordPress instruction for Google traffic course is designed to contribute. The best trainer for SEO training in Chandigarh for today's career-aware youth.
In our SEO coaching for beginners on Google, Yahoo, and Bing related courses, our industry professionals will qualify you.
Enroll now to know the advantages, benefits, details, eligibility, meaning, objectives, outline, requirements, scope, structure, subjects, and topics of the digital marketing course workshop delivered by experts.
Which will train you or qualify you according to the latest Google updates?
Our intention with Google SEO professional course tuition is not just to provide bookish knowledge. Call us and join the best institute for SEO in Chandigarh.
But to prepare our students to be practically and technically more robust. Also, learn how to do SEO services for tech support businesses.
That's why we recommended the Best Institute for SEO training in Chandigarh.
We give training to those who desire to prepare for their career in Search Engine Optimization. We provide them with classes to prepare them as masters of this internet technology.
It has now become a demand for every big brand. And this has generated tremendously advantageous job opportunities for both experienced and inexperienced workers.
We also deal in website designing and development, so it's another key to bringing extra traffic to clients' websites because we design and develop valuable websites.
We aim to make students professional in ON-Page SEO Course Training, which is key to ranking a website on the first page of each SERP.
Check out the SEO syllabus.
The Best Technical SEO Training in Chandigarh
Optimization for Organic Search Marketing Training is an important part of Web marketing. We try to get our website in the top position in various search engines like Google, Bing, etc. It is a combination of tactics and strategies used to increase the traffic to your site.
This technique makes your website search engine friendly and frequently available, and accessible to users.
We are the best at Technical SEO Training in Chandigarh Location can be considered a set of techniques used for improving the visibility of a website on various organic search engines like Google, Bing, Yahoo etc. by incorporating the right and search engine-friendly elements into a website.
Join our institute for a short-term Google Marketing course, Tech Support Course, PPC ads for technical support calls, ORM and Advance Silo Structure.
Suppose you are looking for professional schooling in Chandigarh 2021-2022, Mohali, Panchkula, Zirakpur, Yamunanagar. Then you have got to make the right decision. We are a better-paid marketing institute and aim to provide 100% online professional and job assured SEO education in Chandigarh.
The scope of SEO training in Chandigarh:
With the advancement of Internet technology and how the business world is switching to digital mode, SEO is the most advanced field nowadays. Its scope is undoubtedly going to increase in the future.
You can get placed at any reputed Google Marketing company or SEO company to work as an SEO Executive or Web Marketer with intelligent packages.
You can start your own company or work as a freelancer and be your own boss.
By learning, you can earn a significant amount of money through programmes like Google AdSense and Affiliate Marketing.
You can also work as a Social Media Manager or SEO Manager, or PPC Manager.
Why Do You Need Google SEO Training and Certification in 2021-2022?
Each of the businesses will go online. and would have their Web sites target online customers and consumers because of this.
Marketing, or digital marketing, is budget-friendly and targeted. Then there are the old traditional advertising ways.
So this would bring a large number of job opportunities and would increase day by day.
Professionals do not depend only on the job. They work as freelancers as the job opportunities are massive. A formalised paraphrase
So, if you have been trained by SEO professionals for Google ranking, you can work as a freelancer or individual consultant.
Our latest lessons The course curriculum is wholly designed at ground level. As per industry standards and prepared as per the search engine's guidelines.
We are one of the leading providers of guidance and certification in Chandigarh and India. We always start our curriculum training from the basics of SEO and hence teach our students the most advanced level.
Hence, by the end of our teacher training academy, you will have skills enough to handle projects on your own.
The best SEO training for career enhancement:
Do you want the best tuition programme in search engine optimization? Do you want the proper guidance to move your career in the right direction?
Are you interested in spending your life in front of your computer? Are you ready to work and have fun at the same time?
However, if your answer is YES, you must join Chandigarh's best Google marketing training institute with 100% practical and live training. PAL provides your most valuable and secure advertising training with distance learning.
OUR TARGET & DETAILS:-
Our main emphasis is to widen your thinking span and impact your max practical specialist training. Soon, you will build a solid and firm foundation for your learning process in our centers.
We make your work on live projects. to give you in-depth knowledge and make you ready to face any questions and challenges from the industry.
We provide you with Industry Recognized Certifications only after you pass a series of tests/exams.
Our professional trainers always go above and beyond to ensure your success and deliver 100% results.
Check the benefits of SEO training in Chandigarh with placement here.
FAQ
What are the fees for SEO Training in Chandigarh provided by PAL SEO Training?
Pal Digital Marketing Classes SEO Course Training Cost is Rs. 15000.
What is the duration of this Search Engine Ranking Course Program?
The training duration is 2 months. The batch starts from 9 am to 7 pm. Monday through Friday.
Who is Our Trainer for SEO Training in Chandigarh?
Mr. PAL has 8+ years of experience in Internet Marketing.
What is the job guarantee after completing SEO training in Chandigarh with PAL DIGITAL MARKETING CLASSES?
Well, as you all know, we'll not guarantee it. We give 100% job assistance to our trainees. Many digital marketing companies approach us, and we send you for interviews. In interviews, it's up to your confidence and personal skills. Call us to join, complete digital marketing course and Google Ads (Google AdWords) PPC Training in Tricity.
Who Can Join SEO Training in Chandigarh Provided By PAL SEO Academy?
Anyone can join this course. Anyone having basic knowledge of computers can join this course.
What is the minimum salary package for an SEO job?
The candidate's experience gets a 30-40% hike in salary, or maybe more. It varies by company's KRA. Second, the fresher SEO salary package starts from 12K to 15K.
Contact us for Pal SEO training.
Mr. PAL is a Google and Bing Certified SEO Trainer with experience and knowledge of more than ten years in the industry.
He is a successful entrepreneur, internet marketer, and user experience consultant. PAL is a calm and pleasant personality. Who is always there for his students in every way possible?
He helps them to get their desired jobs. Contact us for the BEST Google SEO Training in Chandigarh, Mohali, and Panchkula.
The course module guides you smartly according to your skills, interests, and capabilities.
Drop any queries here. Please feel free to get in touch with us at 9815770276
Please send us an email query related to fees, syllabus, certification, eligibility, course content. placement, resources, jobs, training staff, qualifications, and SEO courses in the Hindi language.
The first two classes are free. – Don't wait and claim your seat now – limited seats are available.
PAL Founder For Many Startups:
PCCTIGER.COM – Google Ads PPC Marketing & Consulting Company
LIIM.IN – Learning Institute of Internet Marketing
ECTIONWIN.IN – Political Campaign Management Agency
PDMC.IN – PAL Digital Marketing Classes
SEOROCKERS.COM – SEO Marketing & Consulting Company
| | | |
| --- | --- | --- |
| SEO training in Chandigarh Mohali | SEO training in Chandigarh sector 34 | free SEO training in Chandigarh |
| SEO SMO training in Chandigarh | SEO course institute in Chandigarh | SEO training institute in Chandigarh |
| Search Engine Optimization Course | Google SEO Training CHD | Chandigarh SEO Course Institute |