Pal is a UX/UI Analyst, Google Adwords PPC Manager, Digital Marketer and Conversion Expert. He invests his time working with the UX research teams at the company and support clients understand how to solve their web marketing problems & increase revenue. Pal is Google Ads / Bing / Yahoo Gemini / HubSpot Individual Certified.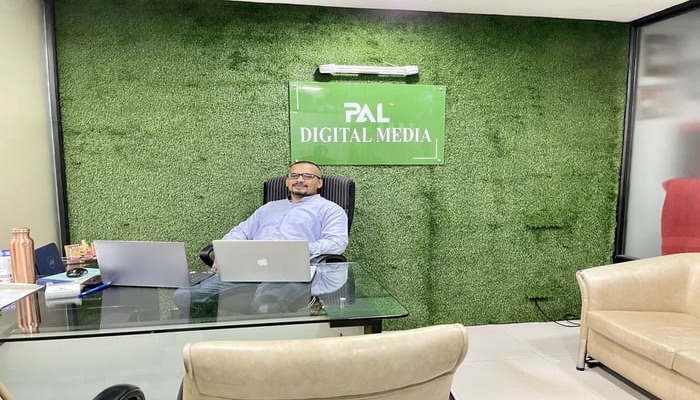 As a digital marketing professional over the past 8 years, he has huge amounts of experience running Google AdWords campaigns (as well as using Google Analytics and doing SEO) to drive traffic and improve conversion rates. He's worked both agencies- and client-side and has an incredibly consistent track record of success with his PPC campaigns.
When you meet Pal, your trainer, you'll immediately be struck by his incredible passion for PPC and digital marketing, and his ability and willingness to help you learn and solve whatever problem you're facing. Here is our sitemap & blog.

Get Your Advertising Campaigns Streamlined For More Leads, Sales, And Branding.
Campaign Setup, Management & Consulting for Google AdWords, Bing, Facebook & Twitter Ads. Request A Quote Now.
FOUNDER & MD
ELECTIONWIN.IN – Political Campaign Management Agency
PALDIGITALMEDIA.COM – Digital Marketing Promotion Agency
PDMC.IN – PAL Digital Marketing Classes
PPCTIGER.COM – Online Advertising & Consulting Agency
SEOROCKERS.COM – SEO Marketing & Consulting Company
LIIM.IN – Learning Institute of Internet Marketing
GROW YOUR BUSINESS ONLINE
Pal Babban is Manager at PPCTIGER.COM, and responsible for co-managing the largest SEM/SEO team in India. He has already worked in SEM for more than 8 years, and have deep practical knowledge in all aspects of PPC. Take assistance from the best Pay Per Click Manager to grow your Business
Don't spend your money without a good ROI. Focus on making maximum Profit from PPC Campaigns under effective and constructive ideas of Mr Pal.
He has extensive experience with:
Facebook advertising
YouTube advertising
Mobile app advertising
Google Analytics
Google Tag Manager & WordPress CMS
Online training
Reasons why you should let professionals like us handle your PPC Account
We are Google AdWords Individual certified
Having More than 6 years experience in Google Adwords.
Other Professional Digital Marketing and Adwords PPC Services
His mindset for working in 'I do it little differently'.
Best Google Adwords PPC Services provider:
Pal has worked as a Google AdWords [Google Ads] manager. He is always dedicated to helping clients reach their ROI targets.
Some of his clients are receiving 1500%. ROI on branded keywords and 900%. ROI on generics.
His accounts are award-winning because he knows how to structure accounts in a new way.
Pal says gone are the days of having more than 5 keywords per ad group.
Account structure needs to be agile that incorporates new changes made to Google Ads, Yahoo, and Bing.
He uses complex statistical analysis and rigorous testing to optimize the account and reach desired KPI's
He has experience in a variety of verticals including airline flight Booking Calls, Healthcare, Retail, Finance, Entertainment, and Automotive.
Today's wanted expert on the online business:
Pal is a professional expert to run Google Adwords, PPC for Aviation & Tours Travels, Logistic,in the USA, Canada, and the UK.
"Name any field, Mr. Pal Babban would have expertise in it"
Provide PPC for Air Ticketing Website to Generate inbound Delta American United Airlines calls for US flights.
SEO Services for Airlines Flight Booking Support
Best Google Adwords (Google Ads), Bing PPC Services for Airlines Flight Booking Calls Generation.
Pharmacy
Air Ticketing Website & Meta Search
Astrology
Real Estate
Management and optimization on Google & Bing
CRO LSA (Re-Marketing)
Social media (Facebook, Twitter, Instagram, Linkedin)
Display (Gmail & GDN).