PPC Training for Technical Support Inbound Leads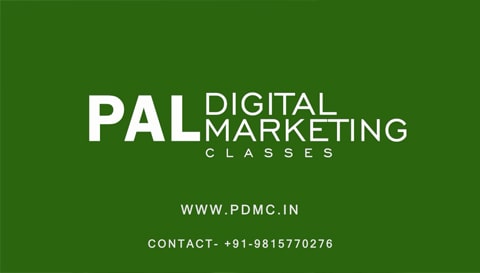 Google Ads PPC Training for Technical Support: LIIM is the best Course institute in Chandigarh to get PPC Training for Tech Support Calls Generation on Ask.com, AOL.com, 7Search, DuckDuckGo, Yahoo Gemini, and Bing Paid search engines. Learn How to create a Pay Per Click campaign for Computer Tech support with different keywords like printer, router, antivirus, and emails.
Tech Support is a very Booming Industry these Days, All Tech Support people dream of a company. Make your dream come true with a bunch of professional experts. We are here to support and guide you in the right direction. Learn How to create Paid Search Text ads Campaigns for Inbound Tech Support Calls?
Want to Learn How to Generate own Computer Tech Support Calls on Bing / Yahoo Gemini
Many PPC Advertising Campaigns for professional IT Support Delivered on Bing, 7Search, and Yahoo Gemini. Learn How to Create PPC Marketing Campaigns for Inbound Technical Support Call Generation like Printer, Router, Antivirus, Pogo, Kindle, Nook, Windows, MS Office, Slow PC, Email, Browsers. Also, Learn procedural Ethical PPC for Flight Booking Air Ticketing Step by Step Guide to Create Conversion Campaigns in our PPC teaching syllabus without suspension. Learn advanced techniques and tips in our Certified Pay Per Click Course coaching for technical support in Delhi, Bangalore, and Chandigarh Location.

Running live Pay-Per-Click (PPC) Marketing Campaigns on Search Engines. Providing Our SEO for Tech Support Services more Clients
Meet Your Trainer [PAL B]



8 years of Experience in Digital Marketing Strategy, Conversion Rate Optimization, ROI Analysis, UX/UI, ORM, Advance Technical SEO, PPC Marketing instruction.
Only 1 Professional Trainer and Expert
Founder/MD of Many Educations Startups

PCCTIGER.COM – PPC Marketing & Consulting Company
SEOROCKERS.COM – SEO Marketing & Consulting Company
LIIM.IN – Lucknow Institute of Internet Marketing
ELECTIONWIN.IN – Political Campaign Management Agency
You can Click Here to See all the Course Syllabus & Modules.
Contact Professional Trainer

Course Name: PPC TRAINING FOR TECH SUPPORT
Address: SCO: 112-113, 4th Floor, Sector 34 A Chandigarh, Panchkula, Mohali PIN:160022
Telephone: +91-9815770276
Opening Hours: Mo, Tu, We, Th, Fr, Sa 09:00-21:00
Category: Coaching centre
KEYPOINTS – Advanced PPC TRAINING FOR TECH SUPPORT
Our experts analyze Advertising Policies and according to those updates, we have designed Perfect PPC lessons for Tech Support Guys.
We are paid marketing experts Expert, have Created a team and a Professional Module to train people interested in this field. We give you answers to this query like Training Course to learn How to create Bing PPC Campaigns for Tech Support? Learn How to Create Pay-Per-Click (PPC) Marketing Campaigns for Tech support Calls? How to Create Yahoo Gemini PPC campaigns for Computer Tech Support Business?
But Only Some of them succeed because Search Engine has implemented so many Policies and Limitations while running a Search Engine Marketing Campaign on Tech Support Keywords like Router Support, HP Printer Support, etc.
Our Students come from Delhi, Chandigarh, Hyderabad, Bangalore, Gurgaon, and Noida
PAY-PER-CLICK LESSONS & Syllabus:
No Leads at all – Even after trying everything
Very High CPC and high cost per Leads?
Not getting Leads for services that you need. For eg.
Not getting quality leads. Our Training course contains How to Generate Phone Calls from PPC Ads for technical support business.
Not getting desired Quantity leads
Become a PPC Expert for Technical Support with professionals:-
Expertise to generate the call from all the locations the USA, Canada, and the UK.
Custom Fee Structure to Suit Client Need
Live Support (Phone, Chat. Etc.)
Quick Turn Around Time, Daily / Weekly / Monthly Performance Reports. Learn How to create a Yahoo PPC campaign for technical support with our training course syllabus.
ADVANTAGES OF PPC COACHING:
Immediate traffic
First Page Exposure in the Top 3 Search Engines
Consistent Traffic
Targeted Ads
Reach
Testing
Relevance
Branding
WHO ARE WE? [Our Education Locations Are: Delhi, Chandigarh, Banglore, Noida, and Hyderabad Online.]
PPCTIGER provides Expert campaign management on multiple platforms (Yahoo, Bing, and Facebook) and different other platforms.
Expertise in developing advertising and search engine campaigns.
The extensive experience in writing ad groups, Ads copies, and creating landing pages.
Tracking and analysis of running and live campaigns.
Most Customer comes to us where they run the advertisements before and from some days they stop getting leads/customers.
We first check the account according to our expertise from time to time there is an updates launched by MSN advertising due to which ads stop running. Our students join our online PPC training for tech support in Delhi, Mohali, Panchkula, Zirakpur, Delhi, Mumbai, Banglore, Noida, Lucknow, Hyderabad, Pune, and Mumbai.
SYLLABUS MODULE INCLUDED:
Module 1.

Pay Per Click Understanding Step By Step
What is PPC?
Introduction PPC Marketing
CPM Marketing / CPV marketing
Campaign Creation
Set caps and target your campaign by
The country, category.
Customized reports for valuable campaign
Data and feedback.
Best Keywords for Tech Support PPC Training
Ads Account Setup and Management Tips
Module 2

.

UI / UX
Module 3.

Landing Page Design Tips Step By Step Guide
Search Engine Policies for Landing Page Creation
Role of Landing Page
Conversion Landing Page Elements
How to make relevancy with PPC ad Copy
Add Query Form
Add Chat
How to make button Clickable
Module 4.

Website Designing
Search Engine Policies for Website Design
Best Domain Name Booking for Tech Support
Contact to Server
WordPress Page and Post Creation
Module 5.

Call Only Ads Campaigns for tech support – Instant Phone Calls
How to Create CALL ONLY ADS PPC Campaign
How to be on 1st Position in Ads Ranking
Conversion Setting
Module 6.

Search Engine Policies
Complete Pay-Per-Click (PPC) Marketing Policies for Account Suspensions
How to Create Generic Ad Copy
How to reactivate Account after account suspension
Why PPC Account Suspended for Tech Support Business?
Module 7.

MCC / Agency Account
My Client Center Account Benefits for Business
Module 8.

SEO for Tech Support
How to do SEO for Tech Support
Generate Organic Leads for Printer, Router, Quickbooks, and Antivirus by SEO
See Our Own SEO Results on Yahoo Gemini and Bing with Admin Access
Note:- On Aug 31, 2018, Google Ads (Google Adwords) updated its advertising policies to restrict ads for third-party tech support providers. Google will roll out a verification program to ensure that only legitimate providers of third-party tech support can use the Google platform to reach consumers. Google Adwords (Google Ads) Google Restricting ads in third-party tech support services.
Big Sorry! We Don't Provide Popup Network Ads Services – Even we don't provide any help to create or generate any pop-up calls. We Do Not provide Google Adwords (Google Ads) PPC Campaign Training for Third-Party Tech support.
LOCATION:

Address, Duration, Opening Hours
| | |
| --- | --- |
| COURSE NAME | Tech Support PPC Training |
| Duration | 7-10 days |
| Address | SCO 112-113, 4th Floor, Sector 34-A, Chandigarh, India – 160022 |
| Mobile | 9878737635 |
| Opening Hours | Mo, Tu, We, Th, Fr, Sa 09:00-21:00 |
ADDRESS:
PAL DIGITAL MARKETING CLASSES
SCO 112-113, 4th FLOOR, SECTOR 34-A, CHANDIGARH, PUNJAB INDIA.
Duration: 7 – 10 Days, PPC Training for Tech Support in Chandigarh, Punjab, India
Mobile: 9878737635, 9815770276
info@liim.in
PPC course duration is 7-10 days if want to do Search Engine Advertising training for tech support inbound call generation. You can also subscribe to our YouTube channel to get PPC learning videos.
DEMO:

Live Demo Session Today! Call Us Today
Excited…? Want to know more…?
Attend a Tech Support PPC Training Session, To See the Difference! Book PPC Marketing training Course free Demo Now.
Bing, Yahoo Gemini Campaign Setup Course tutoring for Computer Support Services. Learn all advanced techniques for Pay Per Click marketing, How to create PPC campaigns classes for printer technical support. Step by step guide to creating websites for tech support like a printer, router, kindle, antivirus, games, windows, office, and Mac.