Pay Per Click Training in Chandigarh
Pay Per Click Training in Chandigarh: Interested in learning PPC? Here we welcome you to learn with the best professionals who teach you with expertise. We offer you very convenient and adaptable Pay Per Click Training in Chandigarh.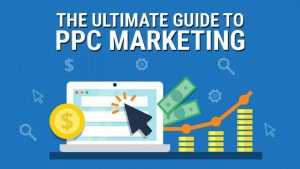 If you are Looking for Digital marketing training then we provide you with that too.
Know About Pay Per Click Training in Chandigarh
Pay Per Click (PPC) is a form of internet advertising that helps you to derive more traffic to your website. It consists of a bidding system where certain search engines with advertisers bid on some of the keyword phrases to target a certain market and pay when ads are clicked. Various social platforms adopt this type of marketing.
Basically, it is a way of buying visits to your site. The most popular PPC advertising system in today's world is Google Ads. In this PPC model, users bid on specific keywords and pay whenever their advertisement is clicked. There are certain factors on which you should focus for a successful PPC Campaign. These key factors are:
Keyword Relevance
Quality score
Landing Page Quality
Creativity
Consequently, we have further mentioned some reasons why have pay per click training in Chandigarh, which are stated below:
Need PPC Training for your in-house pay-per-click marketing team?
Have our team of PPC experts train your in-house marketing team to get you the results you expect from your pay-per-click marketing. Having the right team with expert training increases profits right away.
Want better results from your AdWords account?
Let our on-site PPC training team teach your marketing staff the basics and advanced fundamentals of AdWords marketing with our PPC 101 training curriculum. We'll work with your team to show them how it relates to your specific business and AdWords account.
Want to have a "fresh set of eyes" to look over your AdWords account?
Our expert pay-per-click training will reveal the current state of your AdWords account, campaign performance, and possible opportunities for growth. Help your team learn how to overcome common AdWords pitfalls that cost your business money.
We have Best SEO institute in Mohali | Panchkula
Ready to take your "Good" marketing team to "Great"?
Let our PPC training and expert team with 13+ years of combined experience take a good pay-per-click team to Rockstar status in 7 days or less. Get the best out of your team by giving them the best PPC training available.
Adwords PPC Training Syllabus
What will you learn in the training?
What is AdWords?
What are the benefits?
How does it work?
Setting up accounts, creating new campaigns, and ad groups
Writing Ad Copies
Researching Keywords
Key Terms and their applications
Landing page optimization
Bid & Budget Management
Display Network, Shopping Ads, and re-marketing
Conversion tracking, analytics
Using AdWords Tools
Performance Analysis
Reporting
You can learn PPC From Google Adwords PPC trainer in Chandigarh
Conclusion
In this article, we tried to brief you about Pay Per Click Training in Chandigarh. We told you about what all is PPC, how it works, and where you can use it. We hope we were able to deliver you quality content and you were able to find it useful enough.
So, now what are you waiting for? Join our Pay Per Click Training in Chandigarh soon. For further queries, contact us or visit our office.
Batch Images:
;