Google Analytics training in Chandigarh:-Google analytics help you to track the progress of your business, users' behaviour, users experience etc.
It provides you with the information that is helpful to strategies for the success of your business. The best part about Google is it doesn't charge anything for using this product.
Looking for Google Analytics training in Chandigarh. Pal babban Provides the best training in Google Analytics program with 100% live training. We have experienced staff having good knowledge of digital marketing strategies.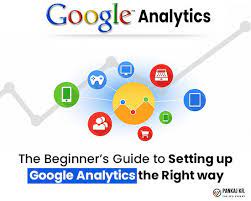 Get a Google Analytics training program to enable practical instruction in every form. A basic Google Analytics implementation to an advanced setup across multiple domains with e-commerce tracking. Contact trainer to adopt Book Demo Call to discuss syllabus, Panchkula, and Mohali.
We mainly focus on practical issues that apply to all websites in all industries.
Google Analytics Training in Chandigarh Syllabus
Here we have listed the Google analytics syllabus that has to be covered in the training.
Advertising and Campaign
Advertising Reports
Campaign Measurement
Cost Data Import
Mobile Ads Measurement
Remarketing
You can also learn SEO at the Best SEO training course institute in Chandigarh | Mohali | Panchkula.
Analysis and Testing
Advanced Segment
Annotations Content Experiments
Custom Reports
Dashboards
Real-Time Reporting
Audience Characteristics and Behavior
Audience Data & Reporting
Browser / OS
Custom Dimensions
Flow Visualization
Map Overlay
Mobile Traffic
Social Reports
Traffic Sources
Cross devises Metrics
Classic vs Universal Analytics
Data Collections
API
Filters
User Permissions
Mobile App Tracking
App Profiles
App-Specific Metrics and Dimensions
Crash and Exception Reporting
Google Play Integration
iOS and Android SDKs
Product Integration
Google Display Network
PPC Google AdWords Training
Google Tag Manager
Google+
Sales and Conversions
Attribution Model Comparison Tool
Data-Driven Attribution
eCommerce Reporting
Goal Flow
Goals
Multi-Channel Funnels
Site and App Performance
Alerts and Intelligence Events
Event Tracking
In-Page Analytics
Site Search
Site-Speed analysis
vent Tracking
GOOGLE ANALYTICS COURSE COMES IN MODULES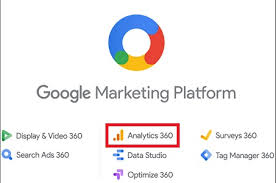 There are different modules of the google analytical courses.
GOOGLE ANALYTICS TRAINING FIRST MODULE COVER
What is Web Analytics?
Getting Started with Google Analytics
Traffic Sources: How did they get here?
Content: What did they do on the site?
Visitors: Who are these people anyway?
Goals & E-commerce: Did they do what we wanted?
Actionable Insights and the Big Picture
ANALYTIC SECOND MODULE COVERS
What Does a Great Analyst Need to Know?
Finding the Needle in the Haystack
Learn Best Practices: Marketing and Advertising
Best Practices: Engagement
Best Practices: Conversion
Improving Your Site: Content Experiments (Formerly: Google Website Optimizer)
Best Practices: Sharing with the Organization
MODULE THIRD COVERS
Configuration and Administration
How Google Analytics Tracking Code Works
Cleaning Up Your Data
Measuring Conversion
How to Measuring Traffic
Measuring Content
Measuring Visitors
Managing Cookies and Tracking
Conversion Optimization
Extracting Data
Understanding Each Other: IT and Marketing
Conclusion
Mr Pal is a Google Analytics Expert. Join the Training and Learn Google Analytics Course From Expert Only. Here we work on live projects So come and learn from the experts and become an expert. We also provide PPC courses, Seo Classes, PPC training for Tech Support and Advanced Digital marketing course in Chandigarh, Mohali, Panchkula. Hope this information helps you to know more about Google analytical training in Chandigarh.