Facebook Marketing Course in Chandigarh: Facebook is one of the best and most popular social networking sites, and millions of people around the world use it.
Facebook marketing is considered to be the best platform to market your products or services. Through Facebook marketing, you can reach a large number of people in a very less time.
You can promote in various formats like videos, photos, slide shows etc. Through this platform, you can easily target your audience weathermen or women, old or young according to their likes and dislikes and boost traffic on your site and easily rank on the top.
Facebook Marketing Course in Chandigarh:
Looking for Facebook Marketing Course in Chandigarh, Mohali, and Panchkula. Call Now to join the Course.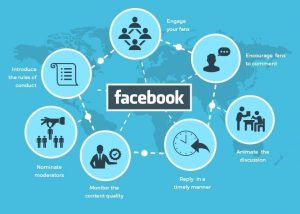 Pal Babban training provides the best Facebook marketing training in Chandigarh, Mohali, Panchkula. We have discovered the proven methods and tactics to use Facebook PPC to profit and grow other products or services successfully.

This is a powerful and exciting Course that will give you everything you needs to get started. Also, you'll have valuable tools to take efforts to the next level. You can learn how to implement best practices and see actual results from Facebook marketing efforts. Contact for best digital marketing training Chandigarh and services for working professionals, executives, beginners in Chandigarh, Panchkula, and Haryana.
We have been working with Facebook PPC since it was initially released and have created a step-by-step system to set up ads and obtain a considerable ROI.
Key points to know for Facebook Marketing Course in Chandigarh:
There are key points that you should remember for the Facebook marketing course in Chandigarh.
What are our requirements?
What is our target audience?
Business Owner
Digital Marketer
Internet Marketer
Facebook Users
Training Content brief:
Details of Facebook is and how it works and also the latest trends on Facebook
What are the differences among profiles, pages, groups, and events
How to Create a Facebook page for business
Customize tabs with applications to set up your page
Understanding and knowing how profiles and pages link to work together
Making powerful posts that engage fans
Implementing best practices on page
Drawing and reaching fans to your page
Building a good plan for Facebook marketing PPC training in Chandigarh.
Facebook Marketing content includes:
Facebook introduction
Getting Started by Building your FB Prospect Lists
Importing all your Prospects to FB
Create Your Ads
Refine Your Sales Funnel
Optimize Your Business for Lifetime Value
Our designed Facebook Tricks
Rich Content we consider
Advanced topics we cover
Reporting
Results are well known
REASONS WHY YOU SHOULD DO THIS CRASH COURSE:
There are some reasons why you should choose this course.
You being a learner, will receive lifetime access to our lectures classes, including new lessons every month.
Course content also lets you have a proper layout about how and when to optimize the Facebook ads and enable you to reach your target market.
CONTACT FOR TIMING:
Pal Digital Marketing
Contact No: