Digital Marketing Training in Chandigarh: If you are Looking for the best trainer for the digital marketing course Chandigarh and content writing specialization, you are on the right learning website. We are experts to create Google Adwords Campaign for technical support leads generation like printers, routers, etc.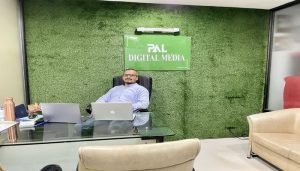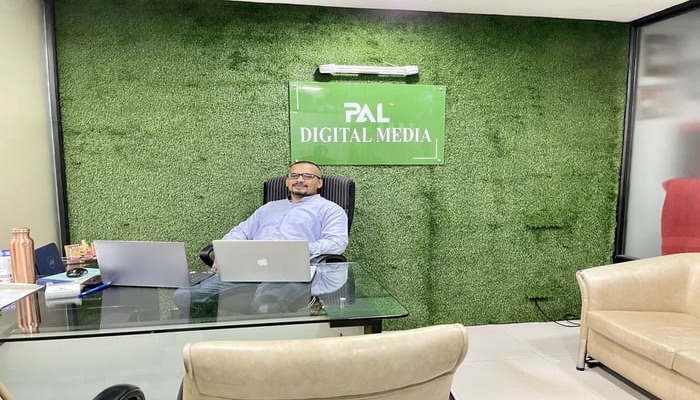 Pal Babban give advanced digital marketing program classes with the syllabus of all online marketing concepts, i.e. Advance desktop SEO audit tools, keyword research, AdWords PPC, Search Engine Optimization, Google PPC training Institute,
SMM. Get complete 100% practical training by me. Join free Demo classes of our SEO Classes, journalists, copywriters, copywriters, developers, with placement training in Chandigarh, Mohali, and Panchkula.
Course Syllabus: CRO + Inbound Marketing + Outbound Certified Digital Marketing Program + UX/UI Concepts + Landing Page Concepts + Google AdWords PPC + SEO + affiliate marketing + AdSense
Duration: 60 Days
Trainer: Pal Babban
Call me to discuss the fee and syllabus of the advanced digital marketing course.
CALL NOW: +91- 9815770276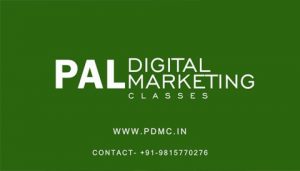 Why Choose Us for Digital Marketing training in Chandigarh?
No Registration Fee.
Learn from Industries experts.
Practical Training.
Practice and Work only on the Live Websites.
Get 2 Days Demo Free of Cost.
Start from the very Fundamentals.
No Batch System.
Affordable Digital Marketing Course in Chandigarh.
We Provide Online Money Making Tips (Ad-sense/Affiliate).
Post Training 100% Job Assistance

Tricity Institute of Internet Marketing: is a professional Institute of Digital Marketing in Chandigarh, Mohali and Panchkula Punjab, India. We not only cater our expert services to Students but also provide training to Entrepreneurs, Corporate and Professionals regardless of their field of work and experience.
Topics covered include: Digital Marketing, PPC (Adwords/Bing/Facebook), Email-Mail, Display Ads, Social, Mobile, and Analytics
WE provide 100% practical training in live projects with job placements assistant to IT Companies like – Google, Flipkart, Snapdeal etc. – View Course Syllabus
=> "2250+ Students Trained – "
=> "We are Certified Partner for Google AdWords and Google Analytics."
=> "Learn Digital Marketing From Industry Leading Experts – Trainer Profiles."
=> "Batches: Weekdays (Morning/Afternoon/evening) and Weekends – see training timings."
=> 100% Practical, Personalized, Classroom Training and 100% Assured Job.
Digital Marketing Training in Chandigarh – Modules
These are the digital marketing modules through this you can understand the Digital marketing concepts better. Through these modules, you can learn how to target people and boost traffic on your site. In addition to this, you can also track your performance.
Search Engine Optimization
Search Engine Marketing
Social Media Marketing
Social Media Advertising
Email Marketing
SEO reporting
Marketing Automation
Website Planning
Google AdWords
WHO SHOULD ATTEND DIGITAL MARKETING TRAINING?
The program is suitable for all levels and disciplines professionals and will prepare you to take up a more specialist role within the overall marketing domain.
This digital marketing training course is strongly recommended for:
All Online Marketing & Offline Advertising Professionals.
Working Digital Marketers Pro.
Small & Medium business owners (Entrepreneurs).
Technology / IT Professionals.
Students who want to make their career in Online Marketing and Advertising.
Essential Program / Coaching Key Points Training about :
Our internet selling classes covered Advanced topics like – SEO (Search Engine Optimization), PPC (Pay per click), ORM (Online Reputation Management), SMM (Social Media Marketing), Google AdWords tuition, Facebook ads syllabuses, Google analytics, digital marketing, Content Writing in Tricity, Mohali, and Panchkula. You can Click Here to See all field Syllabus with modules & topics.
Google AdWords Certifications:
Google DoubleClick Certification:
HubSpot Inbound Certification:
Google Analytics Certification:
Bing Ads Certification:
We have provided you with all the relevant information about Digital marketing training in Chandigarh. We provide practical training to our students and top of all we work on live projects. With the help of that, you can understand the concepts easily and be beneficial for job purposes.