Advanced PPC Management Training in Chandigarh
Advanced PPC Management Training in Chandigarh: The general idea about PPC is that it allows you to reach a targeted audience fast by specifying who will see your ads (either by entering specific keywords or demographic characteristics) and you only pay when someone performs an action on your ad. Call to join Digital marketing course in Chandigarh, Zirakpur and Mohali.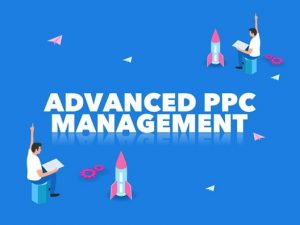 Mr Pal Babban, an expert is here with his team of professionals to teach you with expertise and make you satisfied as a student as well as our client. He has experience teaching more than 1700 students.
Calls for Advanced PPC Management Training in Chandigarh:
We provide you with the best-advanced PPC management training in Chandigarh.
In this article, we have mentioned certain reasons as to why you should pick this advanced PPC management training. To state that we have mentioned certain points below:
PPC is a good fit for almost any type of business. You can use it to sell products, services, raise brand awareness or get new leads from Google or social media platforms. Contact us to join the internet marketing course in Mohali, SAS NAGAR.
As a startup, you can use PPC and take advantage of all the benefits described above and as an established business you can use PPC to further expand your business online.
Use PPC when you have time-sensitive offers since no other digital marketing tool can give you instant access to your target audience. We are professionals in PPC Google Adwords Training in Chandigarh
Use PPC  for keyword domination – Even if you have good organic rankings for particular keywords, you can still use PPC marketing and dominate the search results.
WHY GOOGLE ADWORDS MARKETING IS WORTHWHILE:
Google Ads is the most popular PPC model, in which you choose certain keyword phrases to target a market and pay whenever your advertisement gets clicked.
You only pay when an interested person clicks:
One of the reasons PPC is so straightforward is because you know exactly where your dollars are going, and you only pay when an interested party clicks on the ad. You can Learn Pay Per Click Campaign Optimization with a team of experts.
We also provide advanced PPC Management Training in Chandigarh
2. You set your budget to control costs.
Speaking of budgets, with pay-per-click, you set the budget to your needs. You can put a cap on what you spend daily, and it's flexible for you to change at any time.
3. PPC data can inform your other marketing channels.
Does your search engine optimization (SEO) team want to know if a particular keyword or set of keywords is converting well? PPC can tell them.
Call us to join the PPC course for tech support
4. You can reach your target consumer at the right time with the right ad.
Want to target a person in a specific place at a specific time of day with a specific ad? No problem. Call us to admission to Panchkula institute for digital marketing.
5. Unlike organic search, PPC can show results very quickly.
We all know how important organic search traffic is for long-term website marketing. However, it has a longer cycle to prove ROI. PPC can show results fast.
Conclusion
We hope we were able to deliver you quality content and you found this content useful. We welcome you to join our Advanced PPC Management Training in Chandigarh. We offer many other courses too.
Contact us to join SEO training classes for professionals in Chandigarh
For any further queries do visit our office or you can contact us through phone or mail.
Batch Images:
;