Looking for How to start an air ticketing travel agency business? In this era of business Air ticket selling business is one of the booming fields. But it's not that easy. As everyone ought to have resources in the form of money, office establishment, intelligent staff or in any other form.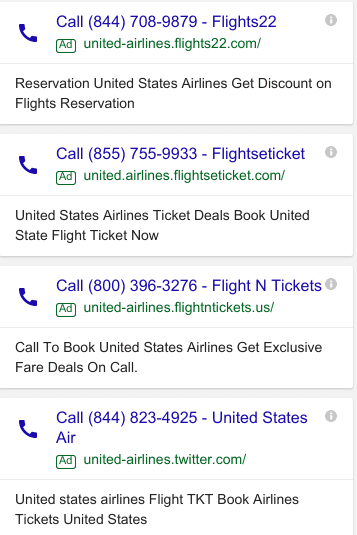 FEW IMPORTANT STEPS: How to Start an Air Ticketing Travel Agency Call Center?
Google Ads for Flight Booking Website
Google Call only ads for Flights Ticket Booking
Why Google Ads Suspended Airlines Flight booking Travel Campaign?
How to Generate PPC Leads for Airlines Flights Booking?
Airlines Flight Booking Campaign Setup – Google Ads, Bing, Yahoo Gemini
How to Create Airlines Flight Booking Google Ads Campaign?
SEO Services for Flight Booking Websites
SEO Services for Air Ticketing Websites
Well, you must be registered with IATA and other such agencies.
You have to establish contact with diff. airlines and get yourself registered.
Good contacts in different offices are helpful.
Work in any leading travel agency for any number of years.
It will give all the theoretical and practical idea about operation of ticketing business
It is to be appointed by individual Airlines as an authorized agent.
This requires various Insurances and Bonds to be in place along with a trading record.
Unless you are in any underdeveloped area, there is no competition it is a very difficult start.
How to start an air ticketing travel agency business?
Launching Your Travel Agency
Airline ticket agency is launched from home-based office or storefront.
you have an established client base, we recommend running your agency from a home office to decrease overhead costs.
When the agency grows, you may move to a more visible location and expand the business model and employ additional agents.
Diversifying Agency Revenue Sources
Successful agencies diversify revenue streams by booking group vacations, cruises, and many other travel opportunities.
Airline Ticket Agency Business Plan:
Evaluate Competitors
Talk to People Who Are Already in the Business
Purchasing an Airline Ticket Agency
Franchising May Be a Better Way to Go
ADDITIONAL TIPS For Flight Booking Business:
Firstly decide whether to become an independent travel consultant for a travel agency.
Determine the types of travel services to offer clients. Travel services include transportation arrangements.
Lease a space for your travel agency or work from home.
Create a website that includes a description of your services.
Purchase general liability or home-based business insurance to protect your business.
Create marketing materials, such as brochures, business cards and flyers to promote your travel agency.
Contact for Air Ticketing Website calls
For More Details About the Flight Booking Process. Contact Google Adwords Services Agency