If you want to know How to Create Airline Flight Ticket Booking Google Ads Campaign? then you absolutely at right place because as a PPC expert and trainer, our team has come across this question various times and today we are going to answer this.
There's always something that is not wanted. Even digital marketing is not untouched by this fact.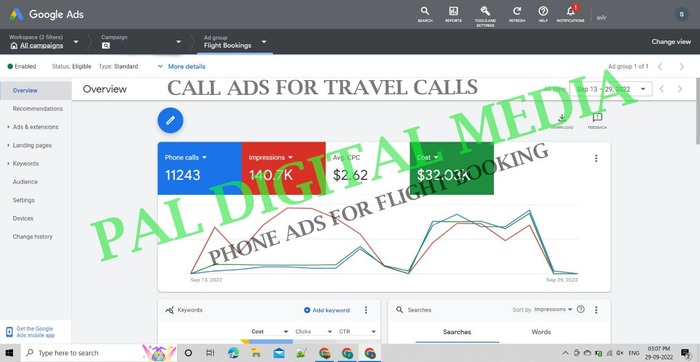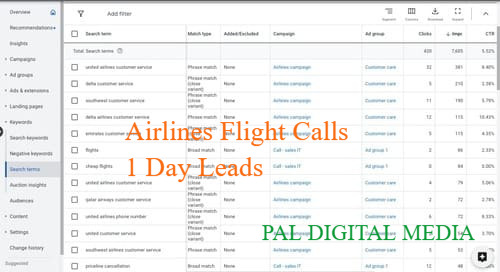 How to Create Airline Flight Ticket Booking Campaign? Google AdWords, Bing, Yahoo
Well Adding Negative Keywords is an important task in Google's ad-words strategy. For bigger campaigns, it has to be done more regularly but for smaller campaign it can be scheduled at least once a month.. Google Adwords PPC Services for Air Ticketing Websites | Fight Booking PPC Calls.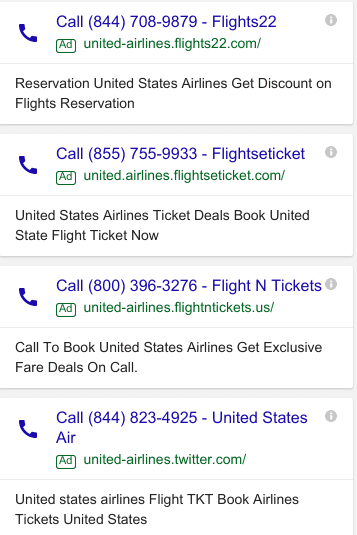 For Flight Booking Google Ads PPC Campaign setup Call us at +91-9815770276 & Join @ ppc.tiger Skype Id.
Learn How to Create Airline Flight Ticket Booking campaign by Our PPC Training
I would like to give you an Example as is is easy to understood more clearly through an example.
When we add "free" as a negative keyword to our campaign or maybe ad group. We basically tell AdWords not to show our advertisement for any search containing the term "free."
Display Network, our ad is less likely to appear on a site when your negative keywords match the site's content. This is how it happens.
"Over your PPC campaign regain control by adding negative keywords."
Few Airlines Ads Campaigns Negative keywords:
Add keywords that indicate that the person isn't actually searching in order to convert. Suppose at "arrival times" (person picks somebody up), "hotel" (the person is looking to eat at the airport) or anything you can think of that keywords could trigger in modified broad/phrase. The number of no-go keywords is less the impressions you get for shitty traffic. Money saved is money spent on higher CPC, better CTR and fewer clicks that never convert.
Mileage Plus
Airlines baggage
Check-in
Airlines stock
Ticket inquiry
Airlines ticket
It's status
Airlines ticket rates
Ticket fare
Airlines ticket offer
Airlines incident
Reservations
Airlines Twitter
Ticket status
Airlines ticket price
Negative keywords are basically phrases and words that we do not want searchers to associate with our products and services. You can also run PPC Services for Air Ticketing Website, Google Ads for Flight Booking, Airlines Calls.
B2B Marketers May Consider the following Negative Keywords:
Club
Clubs
Gift
Consulting
Photo
Consultants
Photograph
Photographs
Gifts
Picture
Pictures
Online
Pend
Pending
Related Airlines Call Campaign Setup Guide
Google Ads PPC for Airlines Ticketing Travel Website
Google Call only ads for Flights Ticket Booking
Why Google Ads Suspended Airlines Flight booking Travel Campaign?
How to Generate PPC Leads for Airlines Flights Booking?
Airlines Flight Campaign Setup – Google Ads, Bing, Yahoo Gemini
How to Setup Airlines Flight Booking Google Ads Campaign?
SEO Services for Airlines Flight Ticketing Websites
NEED FOR NEGATIVE KEYWORDS:
If your paid search campaign suffers from a low click-through rate.
If you are wasting money on ads targeting vague or irrelevant keywords.
Over the CPC campaign by adding negative keywords regain control so as to stop showing ads to the wrong people.
Since traditional keywords trigger ads to display for relevant searches.
These keywords prevent ads from being triggered.
To anyone searching for anything that contains your negative keyword the search networks will be aware of showing your ad.
Contact Here for How to Create Airline Flight Ticket Booking campaign? and we also provide assistance and help you run your aviation google advertising, google ads airlines calls.
For Flight Booking Google Ads PPC Campaign setup Call us at +91-9815770276 & Join @ ppc.tiger Skype Id.