Digital Marketing for women's clothing brands: Today most women are on the internet to find out new trends and designs for their apparel. If you are in the women's apparel business, then you should have an online marketing strategy to promote your business. It is possible only through a digital marketing agency.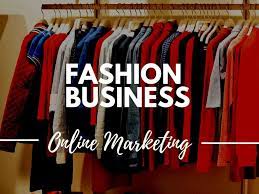 Pal Digital Media is the leading digital marketing company that is well experienced in promoting your apparel business.
How digital marketing for women's clothing brands be helpful for growing your apparel business?
Digital marketing is the trend among all business owners to advertise and grow their business. We are a team of experts who have the best online marketing techniques to develop your business. Here are some services such as SEO, SMO, blogging, and email campaigns.
Services and Tools:
· Social media profiles for women apparel:
It is a great way to promote your brand online and be more seen by your consumers. And when you are seen by more people, you grow your below things;
You are more preferred by your customers.
You are a more trusted brand for your visitors.
Create more visitors to your website.
It increases your visitors buying chances.
· Women apparel website:
Website is the most important aspect of your online marketing. It all starts with this first step of making a website. It creates an online existence for your women's apparel business.
· Blogging for apparel website:
By giving an educational and useful blog, you are building trust with your customers. It is a great way to make the trust of your visitor and make them decision making about your customers.
· Email marketing:
Email marketing has extended the way to do things hand in hand with e-Commerce. It is a straight path to reach people who have expressed curiosity about your brand. Email marketing offers fashion brands an incredible chance to build personalized customer experiences focused on the requirements of individual customers.
If you want to take advantage of our digital marketing services, you can contact us: