Digital Marketing for Alcohol Business: Pal Digital Media is best in Liquor, Beer & Wine Shop Alcohol Digital Marketing, Google Ads PPC SEO Services in India, UK, USA, New Zealand, Australia, Canada.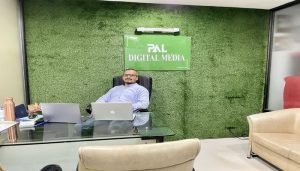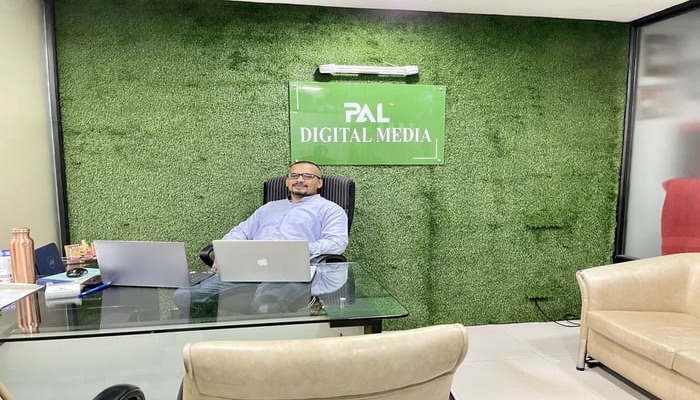 SEO, PPC AND DIGITAL MARKETING  FOR ALCOHOL BUSINESS
Why Does Digital Marketing for Alcohol business need to be focused?
The online sales in this liquor world grew very fast in 2017 in terms of beer, spirits, and wine as per data collected from Slice Intelligence according to the analytics. By the year 2022, 70 percent of US consumers are expected to buy their groceries according to Nielsen and FMI.
Why is Wine Industry gaining more business through Internet Marketing Services?
It has been clear that alcohol online shopping is one of the most popular niches as the rest of the online sales hence increased competition for more websites which are entering this fray and providing big business for the beverage companies.
Google Ads for Alcohol to Good ROI on Sell
With mixed results many alcohol providers have entered the online world industry for the purpose of grabbing billions of dollars of business so you should have a team of experts that grow your business in this liquor world in SEO and PPC because if have an inexperienced team with unfamiliar poor technical execution or with indefinite good digital strategy then you will not be able to get the rank hence will lose the revenue leads.
So in order to become the master of lead generation in this alcohol world, you need to have a strong technical team for the liquor world for SEO and PPC.
Why Pal Digital Media is best in Digital Marketing for Alcohol business?
We have a team of experts that are running leads for many clients around the globe and have had experience in this subject for quite along. The main question is that how do you set and get ensured success for liquor business online, the answer is if you tie up with worthy digital marketing experts that too with a great track of success then it will definitely provide you SEO services for your beverage and alcohol industry for more quality leads.
SEO and Digital marketing for Alcohol business 

This industry requires a high level of expertise and finesse for the outcompete of well-established brands adhering to the local, federal, state regulations that govern practices for this industry. By targeting the right consumers by making an effective marketing campaign of the brand, bar, the brewery will bring good lead generation for your organization.
We Pal Digital Media has a record that is proven by our clients of making the beverage and alcohol industry successful.
Benefits of Digital Marketing for alcohol business, when you start your campaign:
SEO and PPC keyword research
Research of your competitor
Brand Development strategies
Digital link building and PR
Ad creation of the social media channels, banners, images, and videos
Creation of the content for an email campaign and social media
Ensuring tracking of the proper Google Analytics
Google Ads Linking
Up-gradation for your website
Digital Marketing for Alcohol business Expertise
Sometimes it can be challenging to facilitate online sales for alcohol products. If your site is a few years old and in need of a UX upgrade then it would be even more challenging that's why with the industry's most innovative web development services we combine alcohol digital marketing expertise to make the sites customer-friendly and sites searchable. We are also clients with many eCommerce such as BicCommerce, Magento, and Shopify.  Our clients consider us
Magento Certified partner
Big Commerce Shopify Plus Expert Agency
Certified Elite Partner Agency
Grab The Opportunity To Start Your PPC Campaign for Alcohol Brand With Pal Digital Media
To find success in the eCommerce world, you can not miss opportunities. We can make it happen for you by listening to your thoughts and ideas to discover that how we can make it happen for you for the generation of more revenue for your company. You would be backed by our collective expertise of professionals in SEO, PPC, development, web design, branding, marketing, and content strategy
Digital Marketing For Alcohol business
Vineyards
Wineries
Breweries
Liquor Stores
Liquor Brand
Beer Brands
Expertise In Great Keyword Research in Digital Marketing for Alcohol business
An important tool for any business in this is keyword research through SEO (Search Engine Optimization). We have been researched the most common targeted keywords that are related to your industry to get it implemented in your Google Ads or SEO, Resulting in one of the top-ranked websites in the search engine list hence more visitors will come to visit your site which would have the search engine friendly website. It is very important to make your way to the top because very few searchers would actually go beyond the second page.
The type of alcohol business you implement plays an important role in SEO And if you want to improve the revenue generation of sales in liquor stores then local SEO is  the way to go by the below-mentioned strategies:
It will increase your brand recognition
Will increase the ranking of the site
Will Allow more users to bump into your website
To be search engine friendly
Allowing your website to be an inbound marketing tool
Your website needs to reflect the core values and your mission as the website is an extension of your brand. Your website is the best way to provide driven tourism to your winery, giving users the opportunity to browse your selection of wines, spirits, and beer from home. It should be optimized for search engines and completely user-friendly. We ensure that your site gets you to your company goals.
Your sound website made through Pal Digital Media SEO by our experts will
Help in brand recognition i.e for national businesses

Give your fan base a hub to learn about you

Showcase new company news and promotions

Convert Local foot Business
How Social Media Plays Important Role in Digital Marketing for Alcohol business?
In the age of social networking, Twitter and Facebook is an important social media platform which is as effective as a radio ad campaign. Here we work very hard for your company to promote your brand boosting posts, promotions, and more to drive the buzz and chatter.
Best Interface which is social media marketing also provides you the best platform to interact with your users, promote your new coming products, provide information before they are ready for the market to sell. A huge part of being successful in driving interest and social media is a powerful tool.
You need to stand out from the crowd if you want to succeed in the alcohol industry which is very competitive. We also improve the online presence on reputation management, media marketing, and much more.
This will automatically gather your fans and build news
For quick communication create a platform
Strengthening the online community
CONTACT US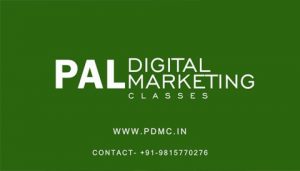 Name: Pal Digital Media
Phone Number: 9815770276
Skype ID: Palbabban
Address: SCO No: 85-86, 4th Floor, Sector 34-A, Chandigarh (UT) Chandigarh, Punjab 160022