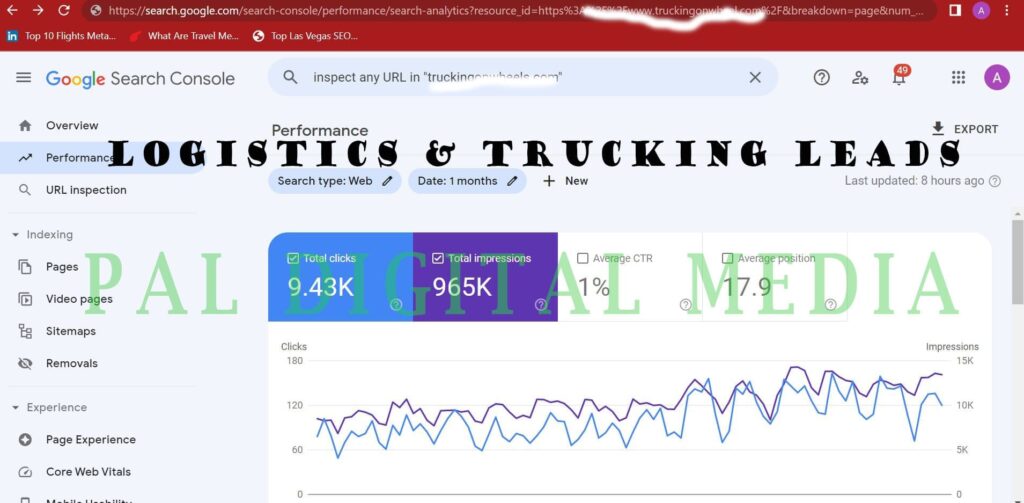 Digital Marketing for Logistics and Transportation Companies has turned out to be a crucial element for their success. With the help of digital marketing Logistics & trucking Transport, Freight, Inventory management, Shipping, Import Export, Supply Chain, and Storage companies can reach new customers, increase their overall sales, and also build good relations with existing clients. It is highly effective as it allows companies to reach a larger audience than traditional forms of marketing.
Reasons Why Choose Digital marketing for Transport and Logistics Companies?
Easy to target Relevant Logistic Audience:
Before starting any process, you must know who are you going to target. You need to target that audience who have the potential to deliver you a profit. So, digital marketing helps you to target your Transport, Logistics & Freight audience through Google Ads, SEO, PPC, and Social Media Marketing [Facebook advertising, Instagram Paid Advertising].
High-Performance Online Marketing paid ads will help you to target the right customers who are looking for transport and logistics around the world or your targeted locations like USA, UK, AUSTRALIA, CANADA & INDIA. So, it can be said that through Online marketing you would be able to target the right audience in just a few clicks and time.
Google Search Positions ( SEO ) for Shipping and Logistics Industry:
As we know that if someone wants any piece of information or service then they look out to Google, MSN, Bing, and Yahoo search engines rather than wasting their time by asking someone.
So, if you want to boost your Transportation, Logistics, Supply Chain, and Storage brand visibility or the Social Media presence of your Loading and unloading of goods business then you need to establish an online presence in the transport and logistics business. Due to this people would get to know more about the business and you would be getting more Logistics Calls & leads.
Influence of Mobile marketing and Videos ( Import Export Mobile & Youtube Video Marketing ):
Video and mobile marketing have proven themselves as effective marketing. Videos boost the conversion and sales of the company. Through video youtube ads, you would be able to build trust among the audience and you can easily convert the customers into leads.
Reviews on Website [Google My Bussines Reviews for Local Customers]:
One of the easiest ways to gain the trust and credibility of users is through Google's Listing online reviews on the website. Before making any decision customers check reviews on the website, google Local business Address location, and bing local business listings, through this they would get to know more about the Shipping & Inventory management industry.
If there are positive reviews on the google page then you would be able to establish the trust of the customers who would be taking services for the first time.
Performance Tracking of Logistics Transport & Trucking:
If we use traditional methods of advertising then it is not possible for the company to track the performance. For example, if you are printing physical banners for the company then you cannot monitor the number of people who have viewed those banners.
With the help of PPC Campaign Marketing, Google Adwords, Bing Msn Advertising, SEO, Social Media Marketing, Facebook Ads, Instagram Ads, Ticktok, Snapchat, Twitter, and Pinterest Campaigns for Transportation and Logistics Companies, you can easily track the performance of the ads and easily compare the results. Through PPC (Paid Media) you will get to know from where your traffic is coming and how would you be able to increase that traffic.